The park is named for Elizabeth (Lisa) Link, an activist who passed away in 1982. Link was instrumental in reviving the Madison chapter of the Women's International League for Peace and Freedom. The park intends to honor how Link promoted Madison's pacifist and non-interventionist traditions with her activism.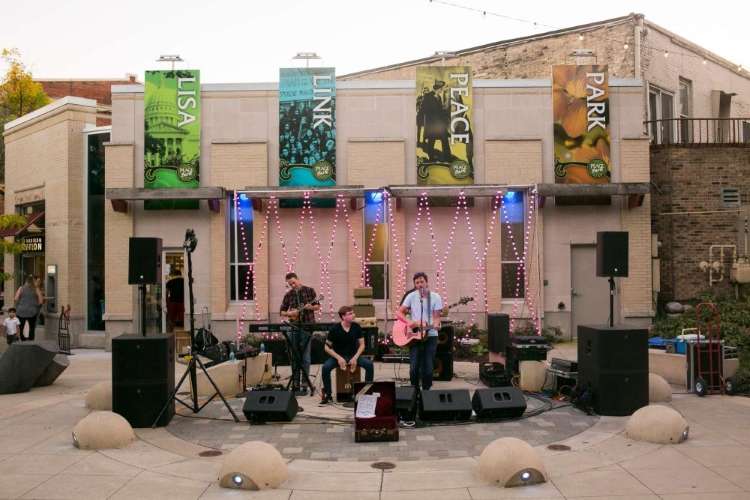 Photo Credit: Madison's Central BID
In 2010, Peace Park had a $1.1 million renovation which included a Peace Pole, a performance area, a small water spray fountain for summer months and chess boards. An adjacent visitor center with bathrooms is run by the Downtown Business Improvement District. Peace Park is easily accessible from State Street and Gilman Street where street parking is available. A new B-cycle station is also on-site making Peace Park a good place to take a break from a nice bike ride.
Credit: City of Madison Parks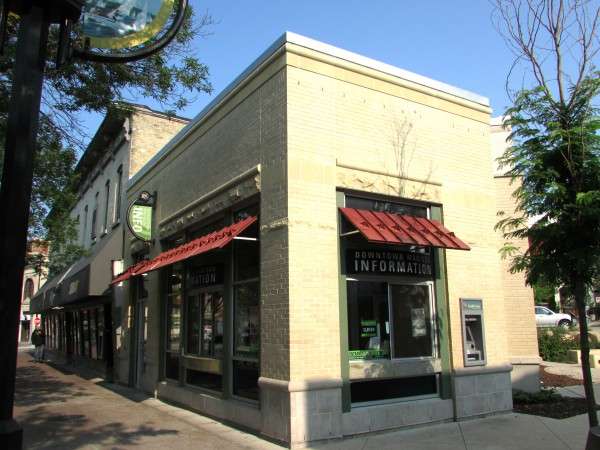 Photo Credit: Madison's Central BID
Since opening the Downtown Madison Visitor Center has assisted more than 200,000 visitors and the park has hosted many concerts, special events, and is the centerpiece to the Madison Night Market.
Credit: Madison's Central BID
Downtown Madison Self-Guided Tour Stops
Monona Terrace Community and Convention Center
First Settlement District
The Majestic Theater
Wisconsin State Capitol
The Bartell Theater
Madison Children's Museum
Wisconsin Veterans Museum
Wisconsin Historical Museum
Madison Public Library - Central Branch
Overture Center for the Arts
Orpheum Theater
Madison Museum of Contemporary Art
Elizabeth Link Peace Park
Frances Street Plaza
Memorial Union
Library Mall and the Confluence
Bascom Hill
Chazen Museum of Art