Overture Center features seven state-of-the-art performance spaces and five galleries where Broadway tours, national and international touring artists, ten resident companies and hundreds of local artists engage people in nearly 700,000 educational and artistic experiences each year.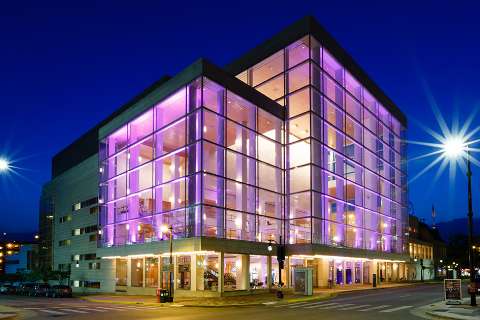 Photo Credit: Overture Center for the Arts
Roughly half of the visitors are here for free or low-cost community and education programs, including Kids in the Rotunda, OnStage Student Field Trips and the Jerry Awards. In addition, Overture offers a variety of venues for performances, corporate meetings, conventions, trade shows, weddings, banquets and receptions.
Included in the State Street side of the façade is the original façade from the Capitol Theater .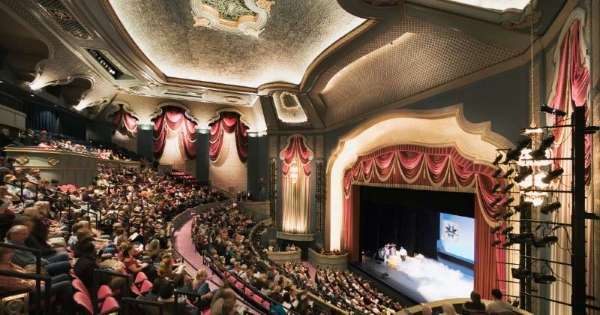 Photo Credit: Overture Center for the Arts
In 1928, the Capitol Theater opened its doors to the public. Designed by Rapp & Rapp, the Capitol was a marvelous example of the opulent movie houses built for the silent age. Uniformed ushers escorted guests to seats to watch vaudeville acts and feature-length shows with international stars. The theater boasted the latest in modern conveniences, including a Grand Barton theater organ, custom built by the Barton Musical Instrument Company of Oshkosh. And though silent movies are no longer a principal form of entertainment, the original organ remains intact and serves as the centerpiece to Overture's Duck Soup Cinema series.
In 1974, Madison Mayor Paul Soglin announced the groundbreaking for the new Madison Civic Center. The Capitol Theater would serve as the anchor in the innovative city-owned development. The Oscar Mayer Foundation put up a large donation for the project, and the Capitol Theater was reborn as the Oscar Mayer Theater.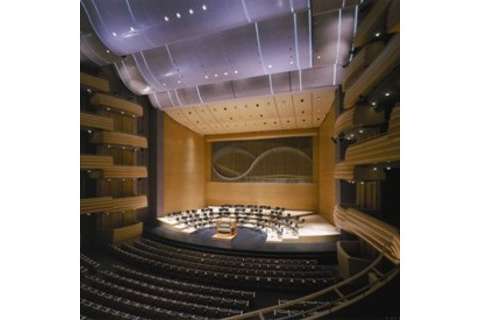 Photo Credit: Overture Center for the Arts
In 1997, Jerry Frautschi, a fifth-generation Madisonian, delighted the community by pledging $50 million to build what he called Overture Center for the Arts. Two years later, it was clear that his initial gift would not be enough to carry out his original vision, and so he pledged another $50 million. When all was said and done, he had donated $205 million — the largest single gift to the arts in American history to date.
Overture Hall opened on September 19, 2004, along with four other performance spaces.

Video credit: Overture Center for the Arts
Credit: Overture Center for the Arts
Downtown Madison Self-Guided Tour Stops
Monona Terrace Community and Convention Center
First Settlement District
The Majestic Theater
Wisconsin State Capitol
The Bartell Theater
Madison Children's Museum
Wisconsin Veterans Museum
Wisconsin Historical Museum
Madison Public Library - Central Branch
Overture Center for the Arts
Orpheum Theater
Madison Museum of Contemporary Art
Elizabeth Link Peace Park
Frances Street Plaza
Memorial Union
Library Mall and the Confluence
Bascom Hill
Chazen Museum of Art