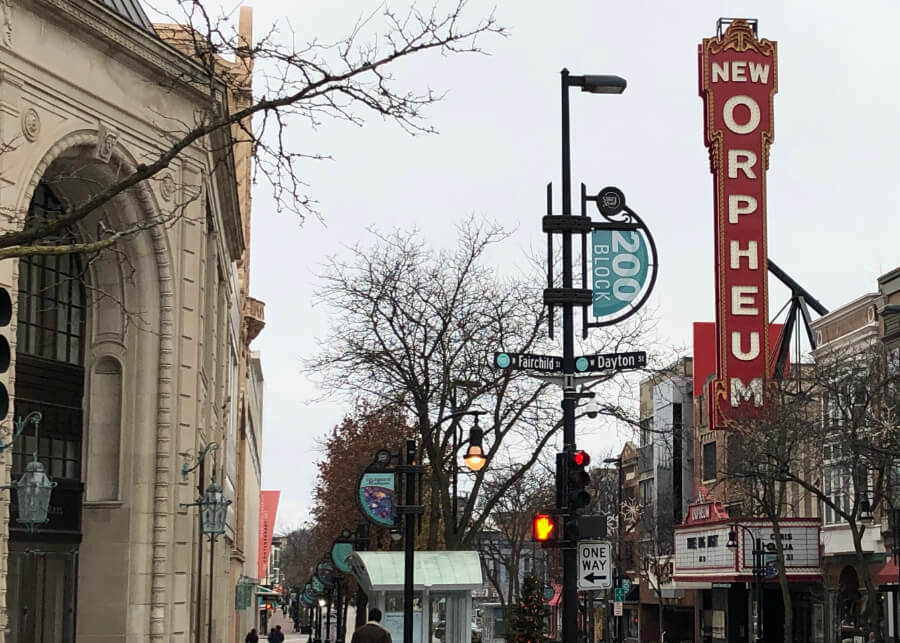 Visit Downtown Madison
Set on an isthmus between two scenic lakes, Madison's Central Business District encompasses the heart of downtown Madison, where the famed State Street pedestrian mall links the Capitol Square, seat of Wisconsin state government, to the University of Wisconsin campus.
The central downtown is home to more than 1,500 businesses - from shops, boutiques, and restaurants to financial, law and communications firms - plus museums and cultural destinations.
Stop at the Downtown Visitor Center year-round, for maps, directions and a friendly smile!
Use the Business Directory to get acquainted
Search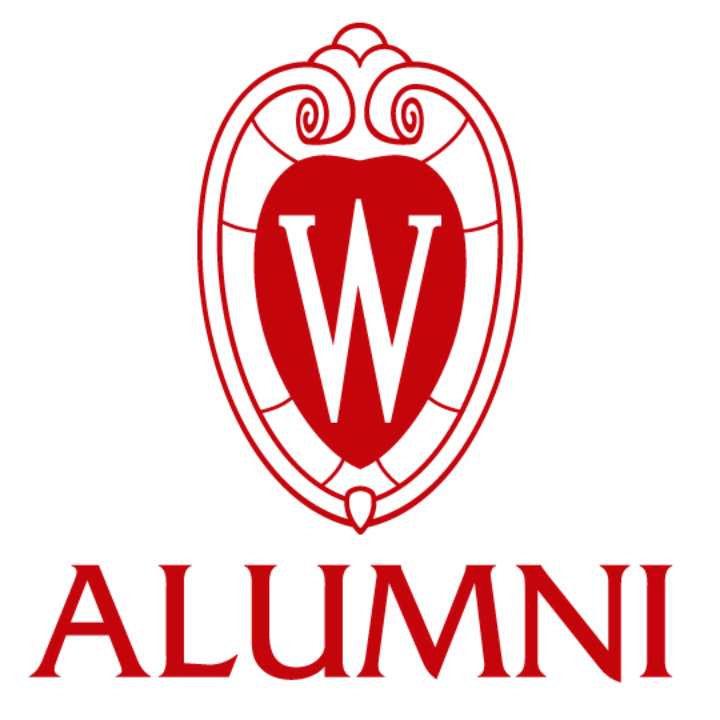 A place that celebrates the University of Wisconsin–Madison and its graduates, telling the stories of the UW alumni and the ways they've changed the world.
Shop online or in store for the world's largest selection of Wisconsin Cheeses since 1938. Great for gifts and souvenirs.

The Madison Museum of Contemporary Art is housed in a soaring building designed by world-renowned architect Cesar Pelli. MMoCA offers free exhibitions and education programs that engage visitors in modern and contemporary art. The museum's four galleries host changing exhibitions that feature established and emerging artists. Special exhibition opening events, as well as artist lectures and gallery talks, independent and experimental film series, and drop-in tours enhance visitors' experiences at the museum.
MMoCA's programs for youth include Kids' Art Adventures, ArtZone, and exhibition learning centers filled with free-choice discovery activities. During summer months, Art Cart and Art Cart EXTRA! bring creative art-making experiences inspired by MMoCA's exhibitions to communities in Dane County. School programs include online teaching resources and guided tours supported by field trip reimbursements, and the award-winning Art on Tour, which brings exhibitions of art from MMoCA's permanent collection to six schools in Dane County through a three-year program partnership.
MMoCA also hosts other vibrant events for the community at the museum, such as Hair Affair, Chroma and the MMoCA Art & Gift Fair. Plus, the museum's major annual fundraiser Art Fair on the Square draws some 200,000 visitors to enjoy and purchase artworks from across Wisconsin and beyond at Madison's Capitol Square, along with food and drink booths, and live music.
The Rooftop Sculpture Garden, adjacent to Fresco, a restaurant on the top floor of the building, provides an urban oasis with an incredible view of downtown Madison and beyond. The Sculpture Garden, as well as the museum's striking lobby area, often serve as venues for weddings and other milestone events, as well as wine tastings, networking receptions, and other special events.
Visit MMoCA.org for a list of current exhibitions, upcoming events, and family activities.
The museum is open Tuesday through Thursday, noon–5 pm; Friday, noon–8pm; Saturday, 10 am–8 pm; Sunday, noon–5 pm; and is closed on Mondays.
Additional Visitor Resources
Downtown Ambassadors
Stop by the Downtown Visitor Center at 452 State St. or our seasonal Downtown Information Booth located at the top of State Street for information, directions and a welcoming smile.