Downtown Ambassadors: Just Ask!
When you're visiting Downtown Madison, chances are you'll have a few questions. Our Information Ambassadors work as concierges, ready to offer maps, downtown directions, event information, shopping and dining suggestions and a friendly smile.
Wearing their signature blue shirts, Information Ambassadors can be found at the Downtown Madison Visitor Center seven days a week year-round, in an information booth on the Capitol Square during the warmer months, on a trolley during the holiday season and at special events throughout the year.
Ask Online
Send us your questions and we'll respond by email.
2023 Downtown Information Tables
Get your questions answered by Downtown Ambassadors at the following special events:
Garden Expo, February 10-12, 2023
Alliant Energy Center, 1919 Alliant Energy Center Way
Quilt Expo, September 7-9 2023
Alliant Energy Center, 1919 Alliant Energy Center Way
World Dairy Expo, October 3-6 2023
Alliant Energy Center, 1919 Alliant Energy Center Way
Special Activities
The Visitor Center and Info Booth may feature extended hours during special events. Check here for updates.
TBA
Be An Ambassador
Downtown Madison has two ambassador program - Downtown Information Ambassadors and Special Event Ambassadors. Read more.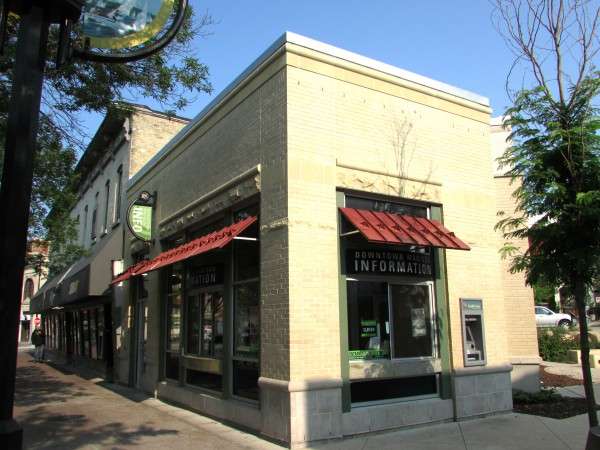 Downtown Visitor Center
The year-round Downtown Madison Visitor Center is located at 452 State Street in a renovated Lisa Link Peace Park. Downtown Ambassadors are staffing the Visitor Center in partnership with Madison Parks. Stop by for maps, directions, event information, and shopping and dining suggestions.
Location
452 State St.
Hours
Jan 1 - December 31, 2023
Daily: 11am-5pm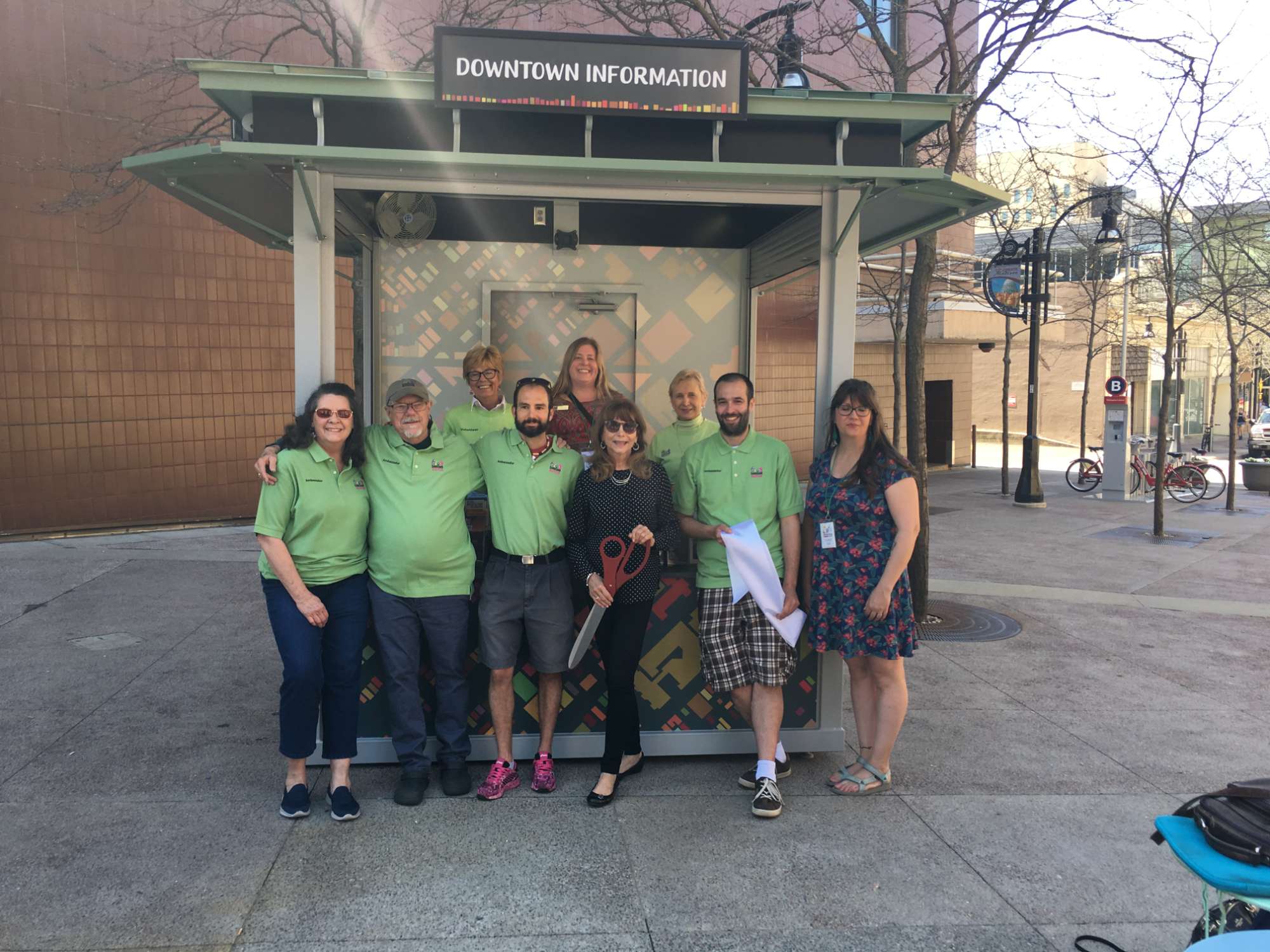 Downtown Visitor Booth
The Downtown Madison Visitor Booth is open seasonally at the top of State Street. Located near the Capitol Square this booth is staffed for most major events to help visitors as they explore the heart of the city.
Location
Top of State St.
Hours
May 1 - Setember 30, 2023
Sun-Tue: 11am-2pm
Wed-Sat: 11am-5pm
Info Booth hours may vary due to weather and staff availability.