Madison Children's Museum strives to be a welcoming, imaginative, joyful learning environment that supports families in nurturing children's creativity and curiosity. We foster the healthy development of all children so that they will fulfill their potential and become engaged community members and global citizens.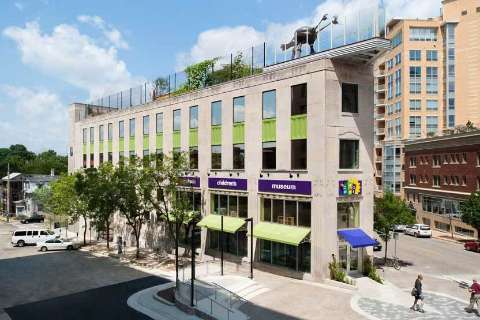 Photo Credit: Madison Children's Museum
Early childhood specialists founded Madison Children's Museum in 1980. Volunteers oversaw traveling exhibits and a temporary home at the Academy of Sciences, Arts & Letters, until the popular program found a home in a warehouse on West Washington Ave, followed by a move to 100 State Street in 1991.
Expansion began again in 2005 when MCM acquired a $5 million, five-story building through the generosity of W. Jerome Frautschi. Renovation joined innovation with a $10 million capital campaign highlighting recycled materials, local builders, and a rooftop garden. Through these efforts, MCM has become a national leader in museum practices.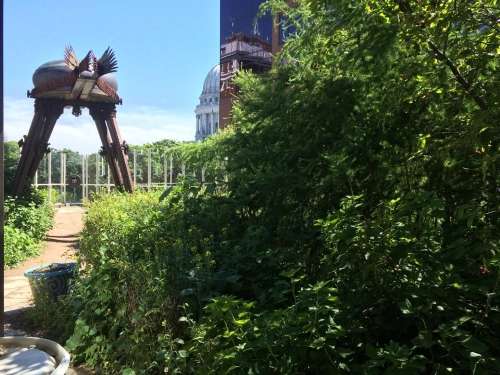 Photo Credit: Madison Children's Museum Facebook Page
Our Hamilton Street facility opened its doors in August 2010, serving a bigger audience in a learning playground emphasizing art, science, history, culture, health, and civic engagement.
This LEED Gold certified museum sees approximately 200,000 visitors each year and includes several floors of interactive exhibits and a rooftop garden.
Credit: Madison Children's Museum .
Downtown Madison Self-Guided Tour Stops
Monona Terrace Community and Convention Center
First Settlement District
The Majestic Theater
Wisconsin State Capitol
The Bartell Theater
Madison Children's Museum
Wisconsin Veterans Museum
Wisconsin Historical Museum
Madison Public Library - Central Branch
Overture Center for the Arts
Orpheum Theater
Madison Museum of Contemporary Art
Elizabeth Link Peace Park
Frances Street Plaza
Memorial Union
Library Mall and the Confluence
Bascom Hill
Chazen Museum of Art