The Wisconsin Union dates back to 1907, and the Memorial Union was opened in 1928. Under the Union's first director, Porter Butts, the Union became a home of learning and service with the establishment of numerous programs including the outdoor recreation program called the Wisconsin Hoofers, the Wisconsin Union Theater, and numerous student-led programming committees, such as the Wisconsin Union Directorate Art Committee. Memorial Union also became home to the first art gallery in an American college union.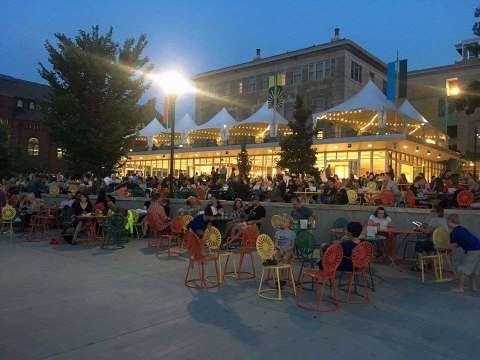 Photo Credit: Wisconsin Union
Our buildings have been a campus living room for generations of students, staff, faculty and members who have come to relax, spend time with friends, engage with the community, and learn more about their places as citizens of the world. Our presence on campus has grown since the Union's beginning with the establishment of Union South and satellite dining locations. Together, Union South and Memorial Union makeup the heart and soul of the UW-Madison campus. Far more than brick and mortar, these buildings are composed of memories and learning and service opportunities.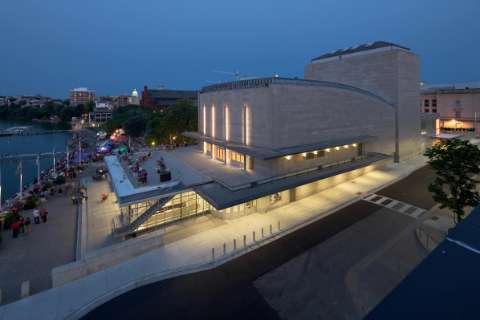 Photo Credit: Wisconsin Union
Also included in the Memorial Union are the famous Union Terrace, hotel rooms, event space, campus offices, Outdoor UW, Wheelhouse Studios, several galleries, the Wisconsin Union Theater, and many great food stops including Der Ratskeller, The Daily Scoop (home of the famous Babcock Ice Cream), and more.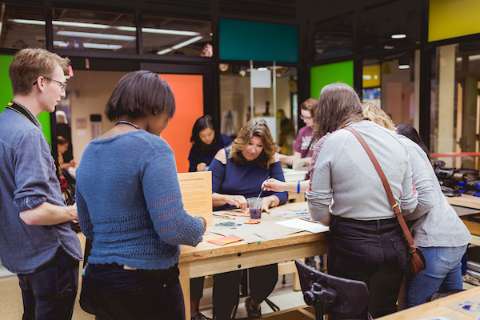 Photo Credit: Wisconsin Union
Credit: Wisconsin Union
Between the Red Gym and the Memorial Union you will find Alumni Park . Alumni Park tells the story of what it means to be a Badger. It's an art gallery and a museum and a storehouse for the memories and achievements that Badgers have created in the seventeen decades since this great university held its first class.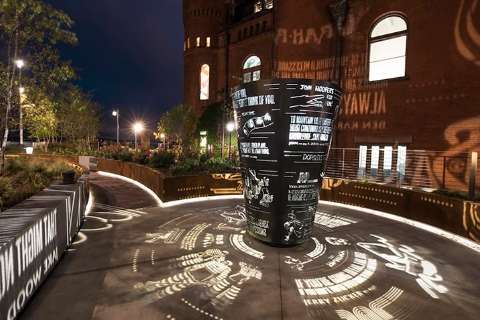 Photo Credit: Wisconsin Alumni Association
Credit: Wisconsin Alumni Association
Adjacent to Alumni Park is the Red Gym. Currently housing several UW offices and student organizations, this used to serve as the ROTC armory. Charles Lindberg was said to have spent significant time at the Red Gym and was a noted marksman, when he wasn't being a prankster.
Downtown Madison Self-Guided Tour Stops
Monona Terrace Community and Convention Center
First Settlement District
The Majestic Theater
Wisconsin State Capitol
The Bartell Theater
Madison Children's Museum
Wisconsin Veterans Museum
Wisconsin Historical Museum
Madison Public Library - Central Branch
Overture Center for the Arts
Orpheum Theater
Madison Museum of Contemporary Art
Elizabeth Link Peace Park
Frances Street Plaza
Memorial Union
Library Mall and the Confluence
Bascom Hill
Chazen Museum of Art