Constructed in 1926 by Rapp and Rapp, the Limestone, Art Deco exterior and French Renaissance interior made The Orpheum Theater a Madison icon, with the Orpheum sign towering over State Street. Partially financed by dentist William Beecroft, also known as "Mr. Theater," the Orpheum cost $750,000 to build. The Orpheum Theater first opened its doors on March 31, 1927.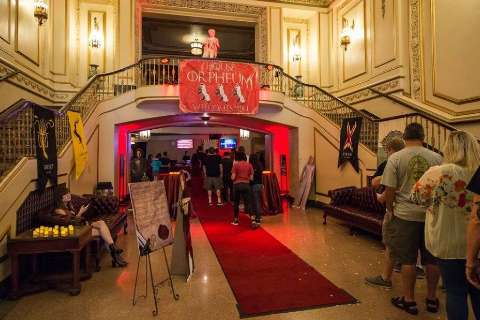 Photo Credit: Orpheum Theater Facebook Page
Originally built as a vaudeville venue and a "Movie Palace" era movie theater, The Orpheum Theater was also the first building in Wisconsin to have air conditioning. In 2013, after the theater had spent years in disrepair, the Gus Paras family bought the building and lovingly restored the theater to its former glory. The theater is currently booked and operated by Frank Productions Concerts, hosting regular concerts, stand-up comedy shows, weddings and events.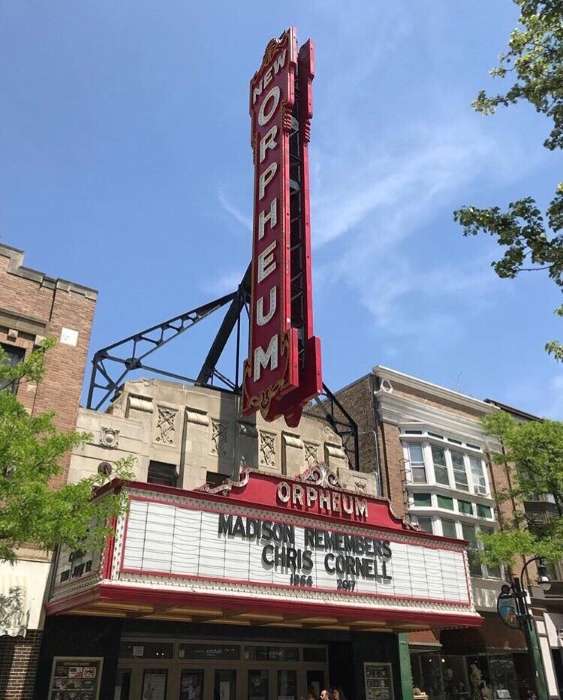 Photo Credit: Orpheum Theater Facebook Page
Credit: Orpheum Theater
Downtown Madison Self-Guided Tour Stops
Monona Terrace Community and Convention Center
First Settlement District
The Majestic Theater
Wisconsin State Capitol
The Bartell Theater
Madison Children's Museum
Wisconsin Veterans Museum
Wisconsin Historical Museum
Madison Public Library - Central Branch
Overture Center for the Arts
Orpheum Theater
Madison Museum of Contemporary Art
Elizabeth Link Peace Park
Frances Street Plaza
Memorial Union
Library Mall and the Confluence
Bascom Hill
Chazen Museum of Art