Downtown Madison Store
Share your love of Downtown Madison and our unique special events with a purchase of some "logo wear". Or order a Downtown Madison Gift Certificate.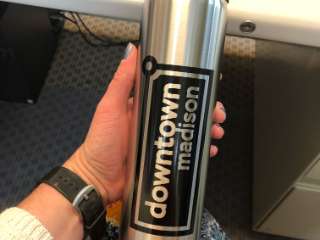 DM Coffee Tumbler
Silver Insulated Tumbler with black Downtown Madison Logo
$20.00 - Buy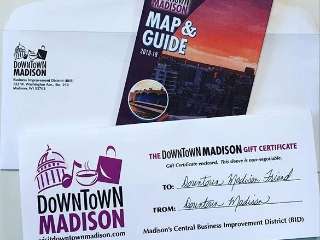 Gift Certificate
Issued as paper certificates in increments of $5. Accepted at nearly 175 shops, restaurants, and entertainment spots.
In person ordering is available at the Overture Center for the Arts and the University Book Store on State St.
Buy