Madison Night Market - Featured Artist 2023
Madison Night Market is proud to announce this year's featured art for the Madison Night Market was created by local artist Xizhou Xie. She's been a regular Madison Night Market vendor for the past few years, delighting attendees with her unique artistic style! Don't miss her booth this summer – you'll find her near the Overture Center at each market.
Meet Xizhou Xie , an up-and-coming abstract artist with a passion for creating modern artwork. Xizhou's work is characterized by vivid colors, bold textures, and a dynamic composition that engages the viewer's eye.
Xizhou's love for art began at a young age, when she went to an art elementary school that taught music and visual arts. As she grew older, she became more interested in abstract art, drawn to its ability to convey emotion and meaning through form and color.
Xizhou also creates functional home décor from her original paintings. With a positive tone and focus on creativity and individuality, Xizhou's art will brighten up any living space. Her artwork can be viewed in person at the Xizhou Xie Art Gallery on the west side of Madison. You can also find her art online here.
When she's not in the studio, Xizhou enjoys tennis, cuddling with her cats, and traveling. She is always looking for ways to push the boundaries of her art.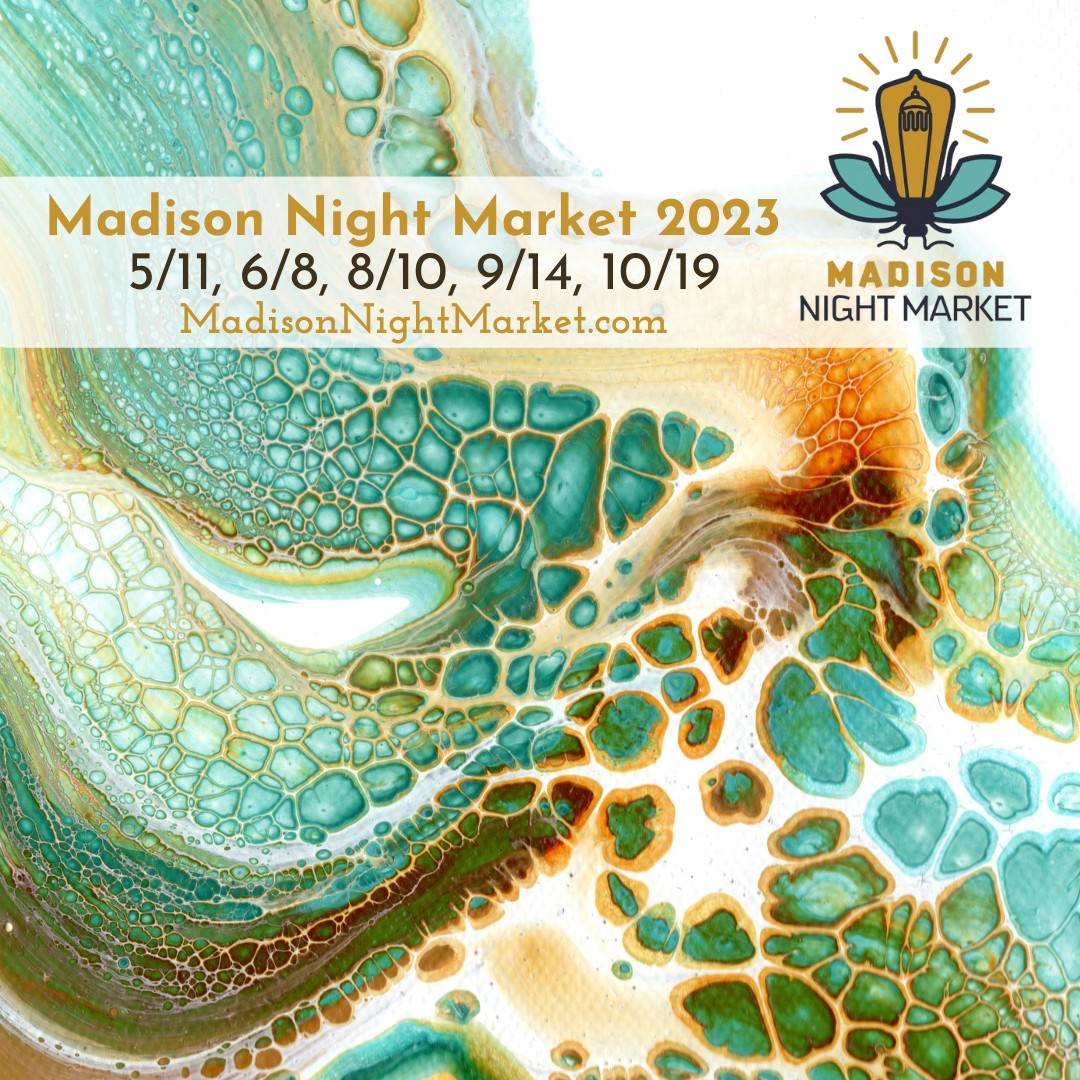 ---
Madison Night Market - Featured Artist 2022
As soon as the market staff saw the work of Esperanza Tyson they knew she'd be a great partner for the Madison Night Market. You can see more of her work here.
From the artist:
I'm a local freelance artist and amateur bird enthusiast. Big fan of up-cycling and combining sustainability with beauty. Recently, I have painted a couple murals (one in Sookie's on State St, one in Los Angeles) and I do custom art, design, and sewing commissions. I did the Night Market art, which was an awesome opportunity to get in touch with Madison's magical and vibrant energy. I think the Night Market brings out a little wildness, whimsy, and wonder, and I hope you feel it too :)
You'll find Espi at a booth in the middle of State Street at all four of our markets this year!
And you can follow her work here on Instagram @espirateanza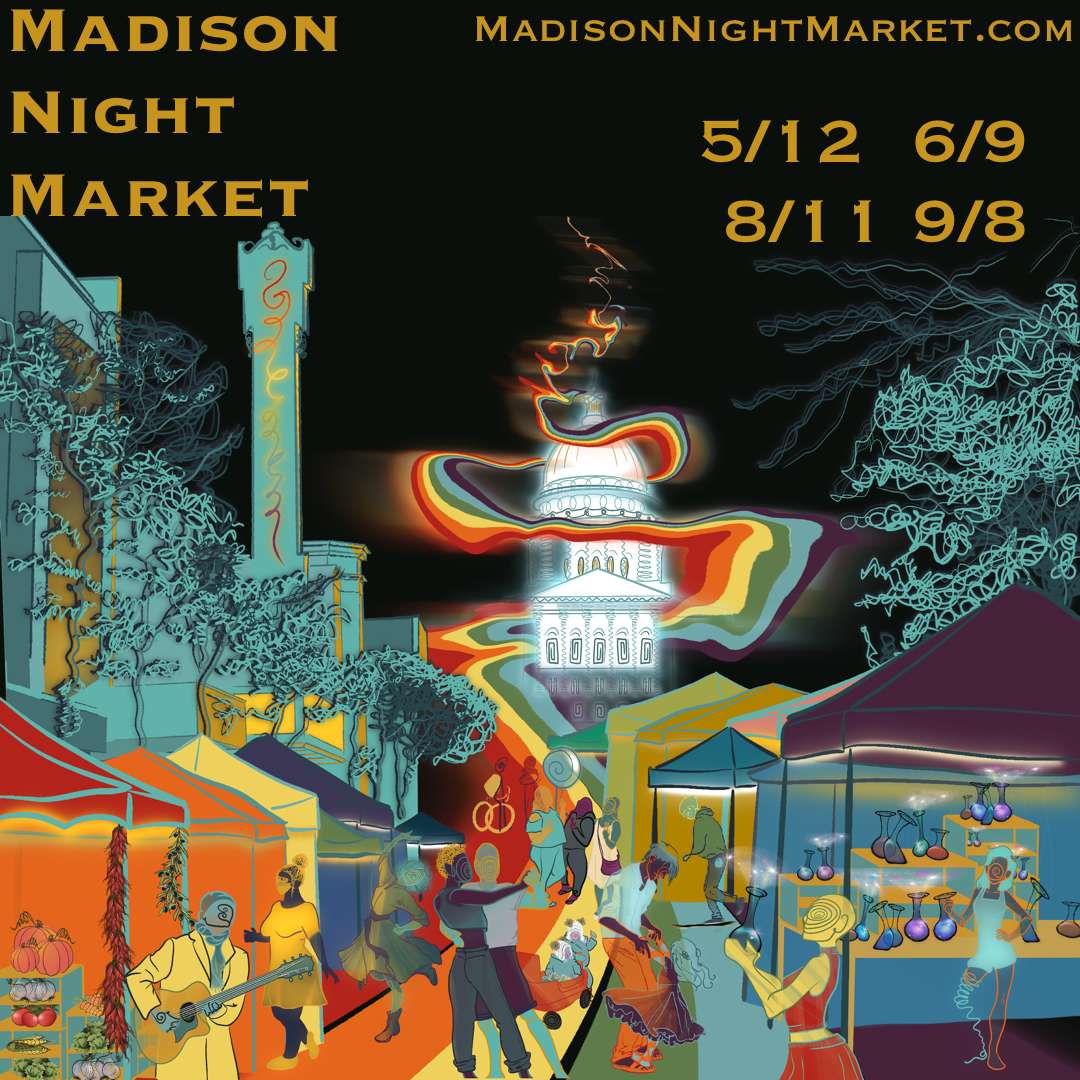 ---
Madison Night Market - Featured Artist 2021
T.L. Luke (she/they) is a professional illustrator and muralist based in Madison, WI. She started her freelance career in 2018 and has since completed over 150 commissions for both individuals and businesses around the world, illustrated a YA children's book, organized several community projects including the #weareseedshunt in Madison, continues to participate in local markets selling original prints, apparel, and accessories, and teaches workshops for other creatives about being a creative entrepreneur. Her personal work has been described as 'playfully optimistic with a bit of menace around the edges' and 'dark whimsy,' and can be purchased at tl-luke.com !
You'll find T.L. Luke's booth at the Top of State Street at all FIVE of our markets this year!