Urban Art Project
May 1, 2019 - Now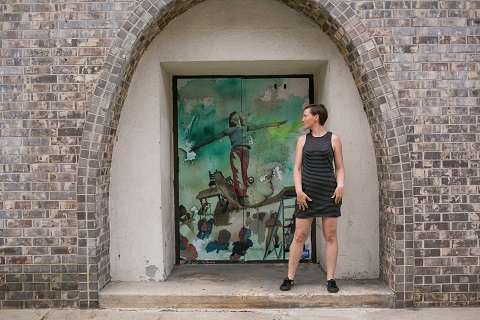 Downtown Doors is an urban art project designed to bring an outdoor art gallery to Downtown Madison. Its purpose to re-imagine hidden and secondary doors along State Street and in the Downtown Core, adding more art and showcasing more of Madison's talented artist community. A partnership with downtown property owners via Madison's Central BID and the City of Madison made this project possible.
There are 24 artists highlighted in this year's art. From fine artists to urban artists, this project has great represenation from the local Madison Art Community.
DOWNLOAD THE GUIDE:
Click here to download a PDF guide of this year's artists.
DESCRIPTION: Downtown Doors is a collaboration supported by Madison Art Commission's Blink temporary public art program with major funding from the Room Tax Commission. Downtown property owners sponsored their doors to help pay for a portion of the installation costs and stretch the BLINK Program funds to increase the number of doors that were able to be included in this inaugural outdoor gallery.
DOOR LOCATIONS: Click here for a google map providing the locations and a print guide will be available beginning May 8. Visitdowntownmadison.com will have all the links. Print guides can be picked up at the Downtown Visitor Center at 452 State Street.
FIND THEM ALL: Starting May 8, pick up a collector's guide at the Downtown Madison Visitor Center by Lisa Link Peace Park, or at the Visitor Booth at the Top of State Street. Visitors and residents are invited to come downtown and see if you can find them all. #DowntownDoors
MORE INFO: Visitdowntownmadison.com
---
Special thanks to our downtown property owners
for sponsoring and hosting the art!
Acendant Holdings * Austin Place * Capitol Center Partners, LLC * EMI * Fiore * Garver Properties, LLC * Henry Johnson Family LP * Hovde Properties * Madison Children's Museum * Madison Senior Center * Parthenon Gyros * Steve Brown Apartments * The Graduate * The Majestic * The Soap Opera * ULI * University Book Store * Wisconsin Historical Museum *
---