Maxwell Street Days
State Street's Summer Sidewalk Sale
Always the 3rd weekend in July.
State Street, Madison, WI
Rain or Shine
Thursday, July 13, 9am-6pm
Friday, July 14, 9am-6pm
Saturday, July 15, 9am-6pm
Sunday, July 16, 10am-5pm
2023 Event Information
Hot Deals During the Hot Days - Maxwell Street Days Summer Sidewalk Sale returns with the biggest and best shopping event of the year! More than 45 years of great bargains on clothing, jewelry, gifts, artwork, sporting goods, books and more, plus fabulous food from State Street and Capitol Square shops and restaurants.
"We always enjoy connecting with the community as we showcase our unique offerings at reduced prices for this outdoor annual event. It's also a great way for us to highlight our historical downtown shopping district." shared Amy Moore, owner of Little Luxuries.
The community is invited to enjoy deep discounts, expanded outdoor café dining experiences, live music, special activities and much more on State Street. State Street will be closed to all bike and bus traffic. This community event is hosted by the GSSBA.


Entertainment
Thursday, July 13
Friday, July 14
Saturday, July 15
Sunday, July 16
Family Fun Day, 11am - 1pm at the Top of State St (100 block)
Kids Music

Kids Crafts and Activities
Photo Op with a giant balloon sun! Up all day long.


Downtown Madison StoryWalk®
Explore downtown Madison while practicing active reading with the whole family on the Downtown Madison StoryWalk®!
Our Summer StoryWalk® launches 7/14! Explore a fun story all about ice cream while you're downtown for Maxwell Street Days!
2023 Maxwell Street Days Participating Businesses
As of 7/11/23
Adamah Neighborhood Table
Anthology
Art Gecko
Atmosphere Madison
August
Azara
Best Western Premier Park Hotel
Cask & Ale
Chocolate Shoppe Ice Cream
Dubai Restaurant and Bar
Fair Trade Coffee House
Fenrici Brands
Fjallraven
Fontana Sports Specialties
Forage Kitchen
Four Star Video Rental
Freedom Skate Shop
Goodman's Jewelers
Hawk's Bar and Grill
Hemp 1848
Himal Chuli
Ian's Pizza
Insignia
Jazzman
Jewelers on State Street
Kilwins
Knuckleheads CBD & Vapes
Little Luxuries
Luchador Tequila and Taco Bar
Mackesey's Irish Pub
Madison Modern Market
Michelangelo's Coffee House
Mochi
Naf Naf Grill
Nick's Restaurant
Nogginz
Overture Center for the Arts
Parthenon Gyros
Paul's Club
Princess of India
Ragstock
Rethreads Madison
SEE Eyewear
Short Stack Eatery
Singlestitch Madison
Studs
Sunshine Daydream
The Botanist Social
The Soap Opera
The University Book Store
Tropic Jewel
Tutto Pasta
Underground Printing
Whiskey Jacks Saloon
Wisconsin Design Team
Maxwell Street Days Vendor & Activity Map

Maxwell Street Days Sponsor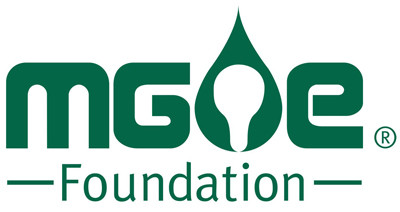 About Maxwell Street Days
For more than 45 years, Maxwell Street Days has provided bargains, culinary delights and music for more than 30,000 annual attendees. This annual Summer Sidewalk Sale on State Street in downtown Madison, Wis., takes place the 3rd weekend in July. Why is there a "Maxwell Street Days" on State Street? Maxwell Street in Chicago, Ill., was home to a famed outdoor market and "urban bazaar" from 1871 to 1994. In 1975, Martin's, a Madison, Wis., clothing store and tailor shop, founded an outdoor sidewalk sale to showcase the State Street shopping district, starting Madison's very own "Maxwell Street Days" tradition.
Greater State Street Business Association
Greater State Street Business Association (GSSBA) membership is open to all businesses and property owners located on State Street, the Capitol Square, and one block off in either of these two areas. Businesses must be inline, storefront businesses to be GSSBA members and to participate in Maxwell Street Days.
Maxwell Street Days Application
You must be a member of the Greater State Street Business Association to participate. Membership is open to all businesses and property owners located on State Street, the Capitol Square and blocks that have frontage on these areas. See more details on the application.